1. PayPal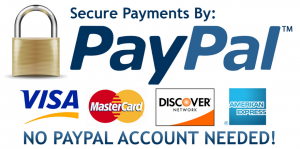 PayPal Holdings, Inc. is an American company operating a worldwide online payments system that supports online money transfers and serves as an electronic alternative to traditional paper methods like checks and money orders. Wikipedia.
PayPal helps protect buyers, sellers & businesses by providing more secure payment services. More about PayPal protection from PayPal online security guide or Click Here.
2. Stripe
Stripe is a technology is an American company. Its software allows individuals and businesses to receive payments over the Internet. Stripe provides the technical, fraud prevention, and banking infrastructure required to operate online payment systems. Wikipedia.
Stripe is a suite of payment APIs that powers online businesses of all sizes, including subscription management. We use Stripe's payment platform to accept and process payments online for easy-to-use commerce solutions. We also support Alipay – Using Stripe.